Fire Ants and Other Short Stories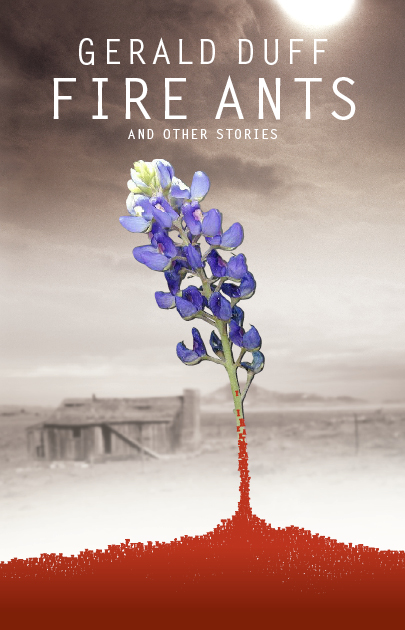 Preview & Search Fire Ants on Google & Amazon
Gerald Duff's collection of short stories, Fire Ants, includes work published in Ploughshares, Kenyon Review, Southwest Review, Missouri Review and other magazines.
The title story won the Cohen Prize for best story in Ploughshares in the year of its publication, was cited in Best American Short Stories, and republished in Editors' Choice: Best American Short Fiction.
Shortly after its appearance, Fire Ants was named a finalist for the Jesse Jones Award for the best work of fiction in 2007 by the Texas Institute of Letters.
Lee Smith, author of On Agate Hill and The Last Girls, wrote that "Fire Ants is an American classic," and Roy Blount Jr called the stories in the collection "richly observed, keen-witted and tellingly sympathetic." The editor of the Kenyon Review, David Lynn, stated that "Duff's collection is the work of a master storyteller, working in a great tradition from Twain to Faulkner and beyond."
Early reviewers have agreed with such assessments of Duff's accomplishment in Fire Ants. Harvey Freedenberg in Book Page calls Fire Ants "a sterling example of the gifts the short story holds," and says that "calling a short story writer a 'Southern writer' inevitably conjures up images of giants like Flannery O'Connor and Eudora Welty. Fire Ants is a fine addition to the genre, and readers from North and South alike will find much to engage them in this stimulating collection."
Kirk Curnutt in Writer's Forum says that Fire Ants is both "fun and funny, but most of all humane, and a template for story writers seeking to balance range with unity." A reviewer in the Anniston Star, Steven Whitton, writes that "from one story to the next, Fire Ants gets better and better as Gerald Duff quietly honors his Southern literary forebears. His characters seek to solve the big questions with the same versatility, inventiveness and compassion as Duff himself."
Fire Ants is Duff's first collection of short stories, following the appearance of two collections of poetry and six novels, the most recent of which, Coasters, appeared in 2001 from the publisher of his book of short stories, NewSouth Books.
---
To obtain copies of Fire Ants, visit a bookstore near you or order online at: