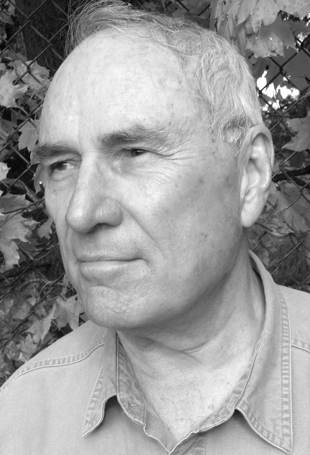 About Gerald Duff
Gerald Duff has published a total of 18 books, including novels, collections of short stories and poems, and books of nonfiction. His most recent work, Nashville Burning, about an event at Vanderbilt University featuring Martin Luther King Jr., Stokely Carmichael, Allen Ginsburg, and Strom Thurmond, is coming out in September 2017. Playing Custer,  published in 2016, is a novel illuminating the events leading up to the death of George Armstrong Custer. A recent follow-up novel to Memphis Ribs, entitled Memphis Mojo, and a science fiction novel, A Crop of Circles, were published in early 2014. Other works include a memoir, Home Truths: A Deep East Texas Memory, and two novels, Blue Sabine, a tale of the generations of women of one Deep East Texas family, and Dirty Rice: A Year in the Evangeline League, which is set in the midst of the Great Depression. Fire Ants and Other Stories includes work first published in the Kenyon Review, Ploughshares, Missouri Review, Southwest Review, Florida Quarterly, and other magazines; a second collection of short stories, Decoration Day and Other Short Stories, was released in 2012.  His other novels include Indian Giver, That's All Right, Mama: the Unauthorized Life of Elvis's Twin, and Coasters.

Duff's work has won the Cohen Prize for Fiction from Ploughshares and the St. Andrews Prize for Poetry, and has been nominated for the PEN/Faulkner Prize, an Edgar Allen Poe Award, and an International eBook Award.  His first novel, Indian Giver, was a finalist for the Great Lakes Colleges Association First Novel Award, and his newest book, Fire Ants, was a finalist for the Jesse Jones Award for the 2007 Best Work of Fiction from the Texas Institute of Letters. His stories have been cited in the Best American Short Fiction, the Pushcart Prizes, and the Editors' Choice: The Best American Fiction. 
Duff grew up in two parts of Texas: the petro-chemical area of the Gulf Coast, and the pine barrens of Deep East Texas, which made for two-mindedness and a bifurcated view of the world, as he demonstrates in his fiction. His characters are deeply rooted both in the past and in the present, and they struggle fiercely and comically in a quest to achieve escape velocity from places which are not their homes.
Duff has worked as a hand in the oil fields and the cotton fields, as a janitor, a TV camera man, a professor of English, a college dean, and as a bit actor in television drama. He has made up stories all his life and written wherever he's been. He's still doing that.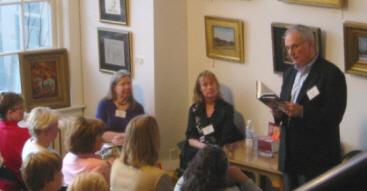 Right, Gerald Duff, reading from Fire Ants at the Virginia Festival of the Book held in Charlottesville, Virginia.