News
Friday, 21 October 2011 10:03
Home Truths: A Deep East Texas Memory Reviewed on Library Journal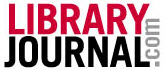 Home Truths: A Deep East Texas Memory was reviewed by Julie Kane on October 6, 2011, in her column "Memoir Short Takes" on LibraryJournal.com. Ms. Kane writes:
"Duff's account of a life led against the grain in East Texas is keenly thematic, peppered with insightful accounts of the seemingly ordinary. ... Ably composed and strong on locale, this is good for buff's of regional and/or generational strories. Coming-of-age in World War II-era Texas with a big nutjob family, Duff tells a wry, astute story that offers a perceptive commentary on the time and place."
To read the column in its entirety, click here.