News & Events
News
Monday, 11 May 2015 00:00
Brash Books Talks Memphis Ribs



With Brash Book's reprinting of Memphis Ribs in May 2015, Joel Goldman and Lee Goldberg--company founders and Edgar Award-nominated nestselling authors--sat down to discuss the novel's deliciously criminal plot.

Click on the video below (

)to watch.
To see the video on Brash Book's facebook site, click here.
News
Tuesday, 24 March 2015 00:00
Excerpt from Nashville Burning Published on storySouth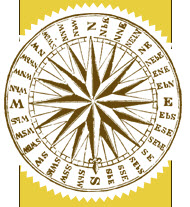 An excerpt from Gerald Duff's as yet unpublished novel, Nashville Burning, has been featured in the spring 2015 issue of StorySouth. The published section is about the night that Dr. Martin Luther King, Jr., Stokely Carmichael, Strom Thurmond, and Allen Ginsburg appeared in 1967 on the same stage at Vanderbilt in the student-run symposium called IMPACT. The effect in Nashville was rioting, tanks in the streets, buildings burning, and all that the title IMPACT implies. Nashville Burning is about fire in the city: its kindling, its blaze, and the ashes it left.

To read the excerpt in storySouth's spring issue, click here.

News
Tuesday, 24 March 2015 00:00
The San Francisco Police Officers Association (POA) Journal Reviews Dirty Rice

Dennis Bianchi reviewed Dirty Rice: A Season in the Evangeline League in the May 2015 issue of the POA Journal, the official publication of the San Francisco Police Officers Association. According to Mr. Bianchi:

"One could say this book is about baseball in rural Louisiana during the Great Depression, which it is. But, it is a lot more than that. The ideas of honesty and integrity are discussed, and how the absence of those two virtues corrupts the many facets of our lives."

To read the complete reviews in the POA Journal, click here and scroll to page 23.

<< Start < Prev 1 2 3 4 5

6

7 8 9 10 Next > End >>


Page 6 of 26