News & Events
Appearances
Tuesday, 29 November 2011 16:36
Gerald Duff to Appear at the Virginia Festival of the Book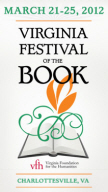 Don't miss Gerald Duff when he appears at the 2012 Virginia Festival of the Book in Charlottesville, VA, where he will participate in the panel discussion "Memoirs: Cultural Leaps" and discuss his recently published memoir, Home Truths: A Deep East Texas Memory. The panel discussion will take place on Friday, March 23, 2012, at 2 pm at the Barnes & Noble on 1035A Emmet Street. The Virginia Festival of the Book, which is in its 18th year, runs from March 21-25, 2012. To learn more about the VA Festival of the Book and to see the complete schedule of events, click here.
News
Tuesday, 25 October 2011 13:27
Home Truths: A Deep East Texas Memory Reviewed in The Anniston Star

Steven Whitton, Professor of English at Jacksonville State University, reviewed Home Truths: A Deep East Texas Memory in the October 21, 2011, edition of the Anniston Star. Professor Whitton writes:
"I have spent a lifetime depending on what not telling the truth will do to get me by."

That truth is at the heart of this deeply affecting memoir by Gerald Duff, author most recently of Fire Ants, a remarkable collection of short stories many of which are set in the East Texas of Duff's youth. Home Truths is just as wickedly comic and startling as that collection of stories; the memoir is honest and brave, and it contains not one bit of self-pity.

The childhood of Gerald Duff in East Texas and on the Gulf Coast was not one of enviable adventure. It was one of dependency, not freedom. It was one of loss, for Big Willie Duff, his father, lost his job with the petro-chemical industry in the Golden Triangle of Texas at the end of World War II. It was one of leave-taking, of return to "the logged-out, farmed-out woods of East Texas, the remnants of the culture of the settlers from the Old South who came into Texas after the Civil War."

Young Gerald's way of finding his place in the harsh reality of this move back East? Lies. It is called survival. Duff even distinguishes between the lies he used: "There were lies of need and lies of convenience." There were lies at home, lies in church, lies at school (some necessitated by what he brought forth from his lunch bag and had to display in the school lunchroom, especially the slices of bread he had to beg from an unwilling relative)...

To read the complete review online, click here.

News
Friday, 21 October 2011 10:03
Home Truths: A Deep East Texas Memory Reviewed on Library Journal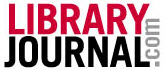 Home Truths: A Deep East Texas Memory was reviewed by Julie Kane on October 6, 2011, in her column "Memoir Short Takes" on LibraryJournal.com. Ms. Kane writes:
"Duff's account of a life led against the grain in East Texas is keenly thematic, peppered with insightful accounts of the seemingly ordinary. ... Ably composed and strong on locale, this is good for buff's of regional and/or generational strories. Coming-of-age in World War II-era Texas with a big nutjob family, Duff tells a wry, astute story that offers a perceptive commentary on the time and place."
To read the column in its entirety, click here.
<< Start < Prev 1 2 3 4 5

6

7 8 Next > End >>


Page 6 of 8