News & Events
News
Monday, 23 March 2009 18:30
March Madness: Tip-Off to Great Hoops!

Brought to you by Shelf-Awareness.com--Daily Enlightenment for the Book
In a discussion of the "greatest basketball books," Mark Levine ( award-winning writer for the New Yorker, Outside, Men's Journal and New York Times) says of Gerald Duff's first novel, Indian Giver, "I would like to refer your readers' attention to a largely unpublicized book by Gerald Duff, called Indian Giver, about a Native American hoopster recruited by an Indiana-like basketball power. The young man applies precepts of Native American culture to basketball, visualizing his arrow (as in bow and) arcing over the front rim. Duff is sure-footed about his basketball, and equally so about his grasp of native culture. I enjoyed the book with great pleasure, and recommend it highly." 
Read the entire discussion of great basketball books by John Feinstein, Bob Ryan, Rick Telander, and Gerald Duff in the March 16, 2009 issue of Shelf-Awareness.
News
Tuesday, 24 February 2009 12:14
Review of Fire Ants Appears in the Spring 2009 Issue of Phi Kappa Phi Forum
From the Spring 2009 issue of Phi Kappa Phi Forum: Venerable writer Lee Smith raves about this collection: "Gerald Duff's great characters are all astonishing storytellers, with true and compelling voices that will ring in my head forever. Fire Ants is an American classic." Esteemed wordsmith Roy Blount, Jr., offers similar praise on the back cover. "These stories are richly observed, keen-witted and tellingly sympathetic to a wide range of characters…." No wonder, then, that Duff (Phi Kappa Phi inductee at McKendree University in Lebanon, Ill.) won the Cohen Prize from Ploughshares magazine for the title story and was named a finalist for the Jesse Jones Award for the Best Book of Fiction published in 2007. In these serio-comic tales, the writer – who also has published numerous novels and some books of poetry – imagines a clutch of hurting people needing to feel better, from a middle-aged loner who kidnaps a cheerleader to watch her dance to a mother deciding the lengths she will go to in order to raise her son's bail. To dip into the book, visit www.newsouthbooks.com/fireants.
Appearances
Monday, 26 January 2009 19:37
Join Gerald Duff at the 2009 Southern Kentucky Book Fest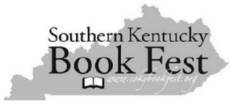 Gerald Duff will appear as a featured author at the 2009 Southern Kentucky Book Fest to be held in Bowling Green, Kentucky, April 18, 2009.  He will be presenting selected passages from his novel Fire Ants, participating in an author panel, and signing books.  For more information on the Kentucky Book Fest, along with a schedule of events, see their website at http://www.sokybookfest.org/.
<< Start < Prev 1 2 3 4 5 6

7

8 Next > End >>


Page 7 of 8